Pasture Aeration: Let's get down to the roots.
Do you have trouble with puddles, poor growth, hard compact soil? Time to give your roots some attention with pasture aeration. Getting the most from your land starts with keeping your soil healthy. Your soil's health is very important for high quality returns from your farm. Good soil means good crops, in turn -good quality produce or quality feed, in turn – healthy happy stock, and they're just a couple of examples.
Soil aeration is a must do.
Common Symptoms of poor soil aeration
Dry Cracked Ground
Puddles
Poor Growth
Water Runoff
Lack of root growth
Common Causes
Overgrazing/High organic matter
High Vehicle Traffic
Water logging (floods, bad irrigation etc)
Aeration put simply allows the nutrients, water and oxygen to get to the roots of your grass or crops, this lets the roots grow deeper, stronger and healthier. It allows the ground to breathe and the plants to flourish. Leaving you with stronger healthier growth. This is beneficial to do for any crop, in a vineyard, orchard or grass. The best time to do it is the spring or when your plants are in the early stages of growth.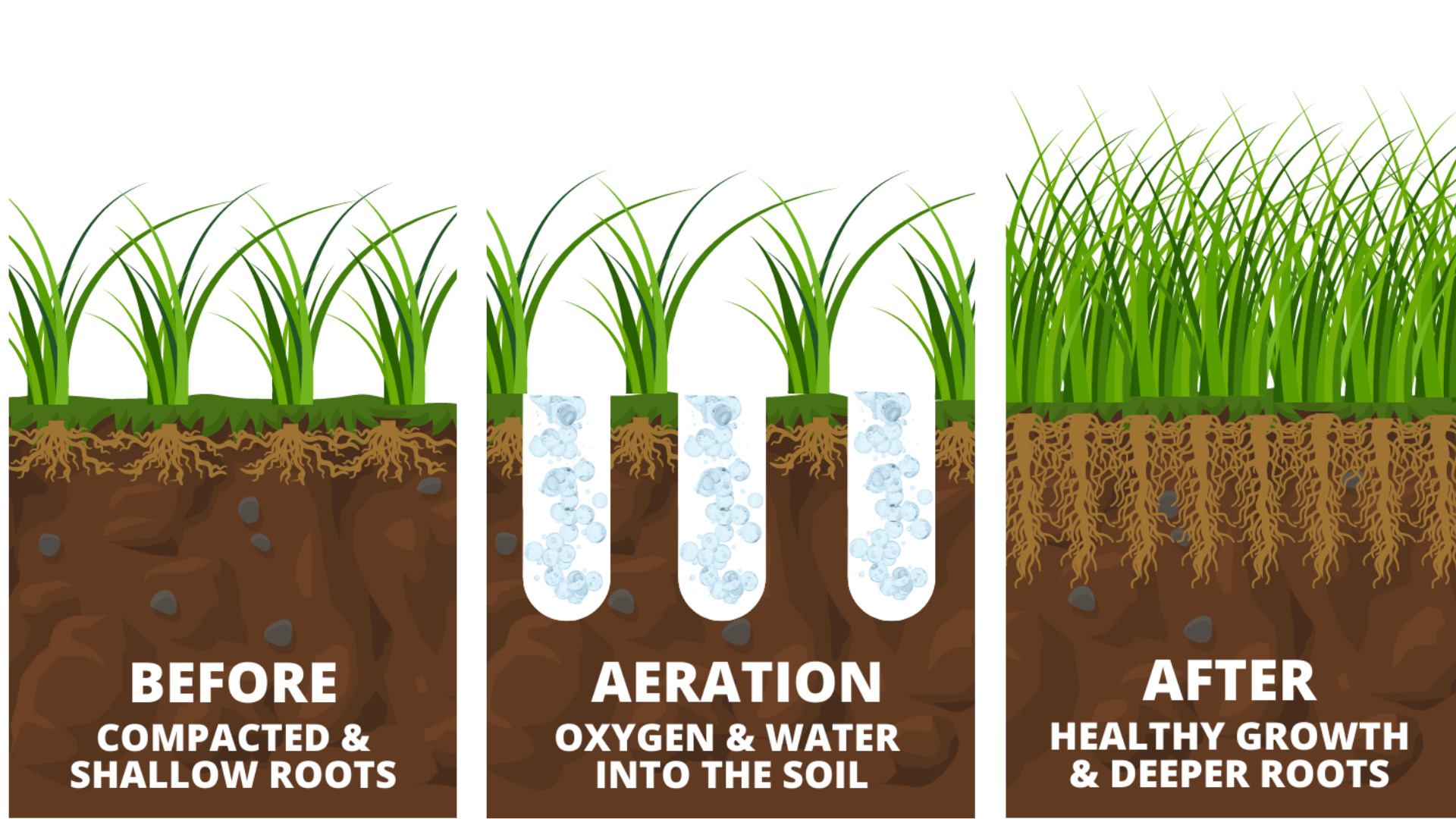 The unique points of design in our Kyne Aerator is based purely around feedback from our local rural community and the knowledge we have gained from years in farm equipment repairs. One of the hesitancies with aeration is that it might rip up the paddock and make a mess of it. We have found that this all depends on the length of the blade you are putting into the ground. Kyne blades penetrate your soil just enough to allow the good stuff in, without ripping up your paddock. We also have a Quick set angle adjustment which gives flexibility to increase or decrease the amount of shatter you need through the soil. Another common problem with aerators is getting them deep enough in to the soil, here the most important factor is the spacing between the blades. As soon as you get too many blades they jump out of the ground when they hit a few rocks or etc, so with a process of trial and error we have the perfect space between the blades. They're spaced enough to allow to penetrate into the ground, while also having enough blades that they effectively aerate. One of our latest custom options is the addition of a Lehner seed box, which we can mount on to the back of any aerator so you can drop seed in at the same time, top quality and fully controlled from inside the tractor.
We understand that you want a long life from your equipment, so we've built our machines robust and top quality, proven to last a very long time. So long we pretty much never need to service them! If something does wear out however, our gear is 100% NZ made and sourced, this means years down the track your trusted local rural service centre will be able to easily help you out. And we're right here ready to assist with any technical details.
Give us a call, we'd love to discuss your specific requirements!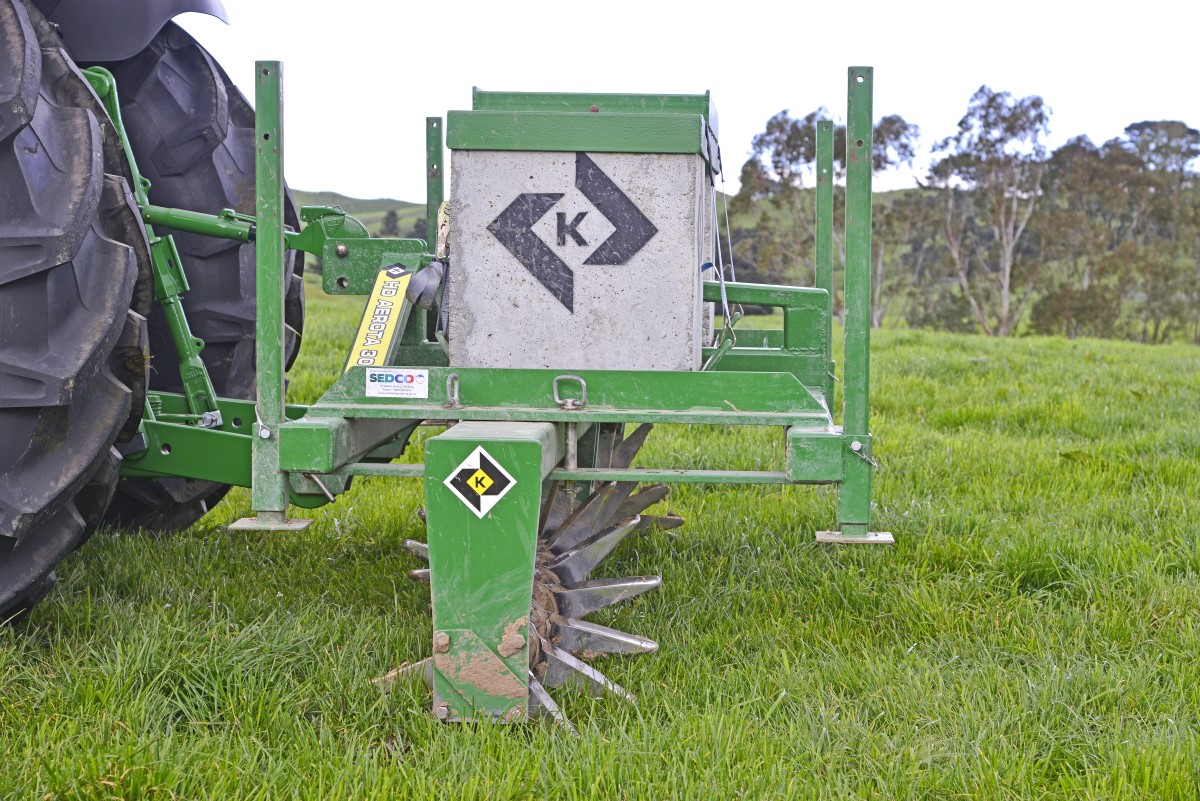 Check out the range here: https://kyneequipment.co.nz/product-category/farm-pasture-tractor-aerators/
Interesting article here explains aeration: https://www.massey.ac.nz/~flrc/workshops/12/Manuscripts/Laurenson_2_2012.pdf