YOU NEED Maximum Tractor Tyre Traction.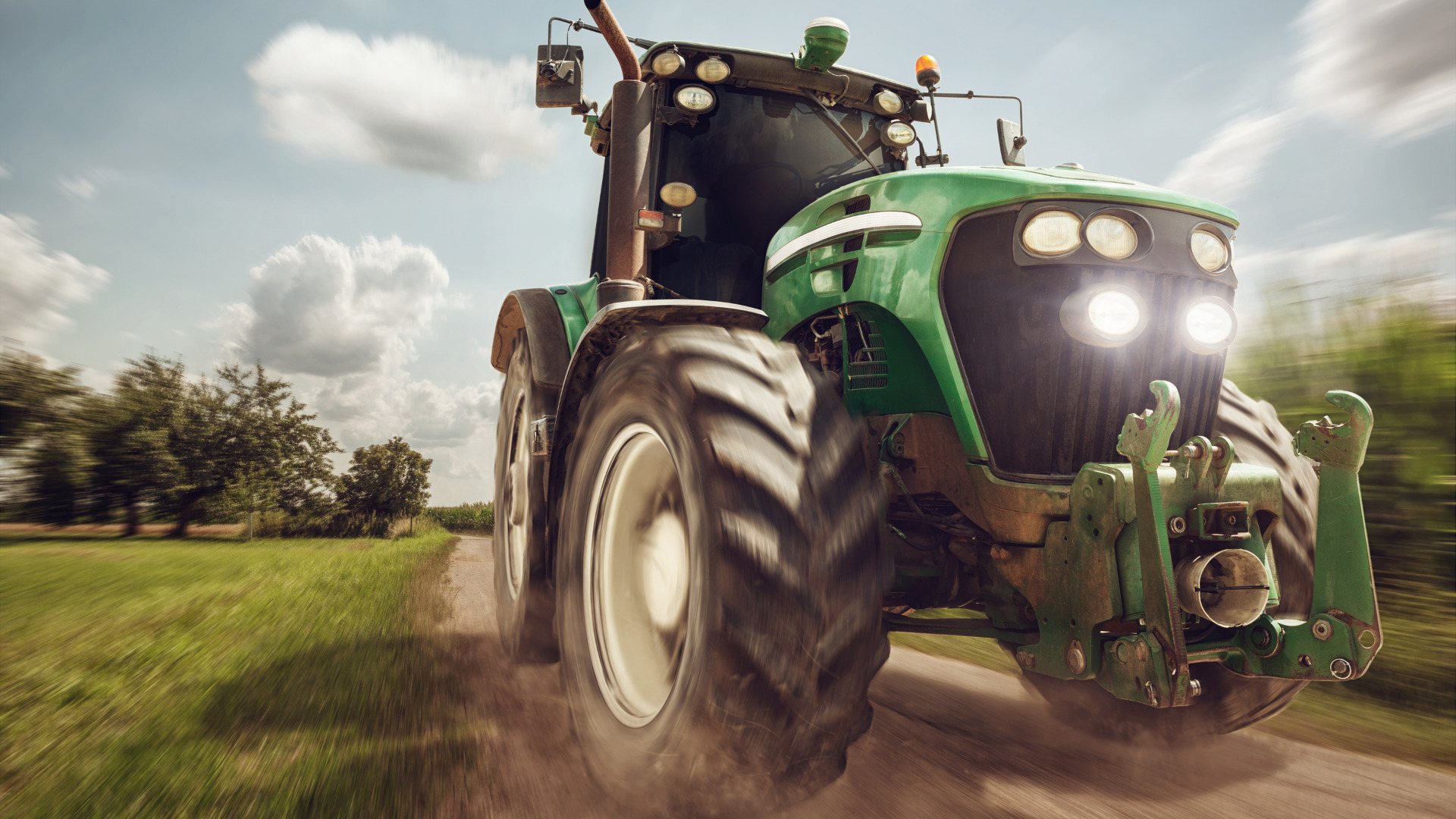 Tractor Tyre Traction is a massive time saver and key for safety.
Your heart skips a beat as the ground slides from under you… and your tractor. The world stops for a moment as thousands of dollars' worth of your kit is threatening to slide down the hill, putting your life in jeopardy and your gear and possibly your business on a slippery slope.
YOU don't EVER want to know that feeling!
Ever had to take a day off or cut the work short because the fenceline was too slippery, or had a bit of fenceline that was simply too steep to get to?
The risks are high when you are working on steep lines or when it's wet and slippery. It can mean thousands of dollars of gear sliding away or your personal safety put in danger. Safety on the farm and fenceline is paramount, especially when this work is often in remote places and sometimes alone, making it difficult to call for help if something goes wrong.  One of the most effective ways to improve your safety is the grip and traction of your tractor, keeping yourself on the ground and stopping the slip.
By adding Steel Spike Wheels to your tractor tyres you have an extra edge, anchoring the wheels into the ground, massively improving stability.  They penetrate the soil enough to get traction without ripping up the paddock. The small investment in adding these to the wheels safeguards the big investment you've made in your tractor and all the gear in and on it. They also give you and your family peace of mind when you head out.
Kyne Steel Spike Wheels are designed and manufactured right here in the heart of the rural Tararua district community, and they've proved their worth. All of our customers have got good things to say about them. One common benefit mentioned is the ability to adjust the spikes, they can be put right in when you're not using them so you can go down the road to the next job without having to take them off. They also have a full length or half-length setting, giving you the flexibility in the amount of grip you need.
DON'T risk it. Make safety a priority.
Learn more here: https://kyneequipment.co.nz/product-category/spikers/
Call us to discuss:  0800 465 963
Follow us on Facebook for more news: @KyneEquipment